Download SuperBeam PRO v5.0.0 – Android Direct File Sharing Software
SuperBeam PRO is one of the fastest as well as the easiest direct file-sharing software for Android. Using the WiFi direct connect option, it makes possible for secure file transferring without any collision between multiple devices. LiveQoS offers this app for Free Send or receives large files over the WiFi, which does not cost any data or internet charges.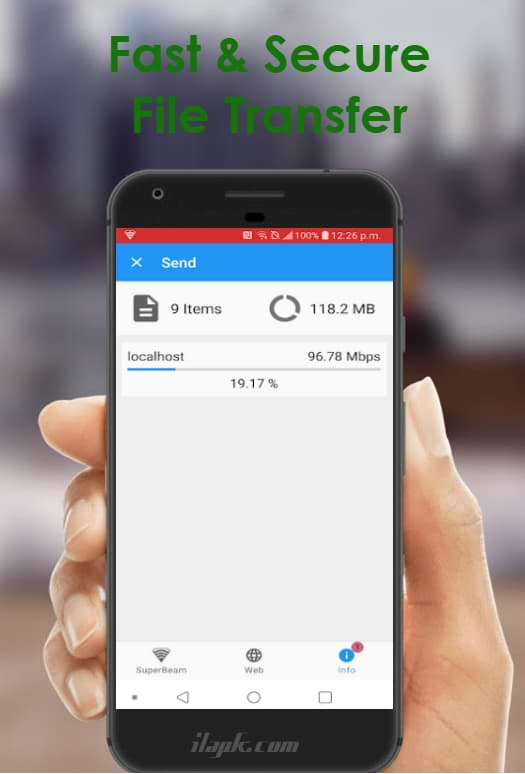 Connect two or more devices using simple QR code generating and receiving. Generate QR code on any device by opening the SuperBeam application, and scan the QR code from another device by opening the same app. The built-in QR code scanner and NFC features help for the fastest as well as a secure connection between two devices.
Key Features of Superbeam Pro Software:
Blazing fast transfer speeds using WiFi direct.
Pair devices using NFC or QR code scanning.
Sharing with devices that do not have SuperBeam through the web interface.
Share single or multiple files of any type (photos, videos, zip files, APK's, contacts… You name it!).
Keep a history of all transfer operations.
Modern Material Design user interface, with simplified send/receive screens (which can be merged under user interface settings).
Light, dark and AMOLED color themes.
No more ads on pro edition
Super easy sharing with your computer using SuperBeam app for PC (compatible with Windows, Linux, and Mac)
Change default saves location to any available storage.
Send entire folders and preserve their structure.
Share an infinite number of files on the web interface, with the ability to download complete structured zip.
Unlimited history records.
More than 10,000,000+ installation from play store with 4.6/5 average users rating
more…
Minimum System Requirements: Android 6.0 (Marshmallow), Nougat (7.0), Android 8.0 (Oreo), Android P or the latest version.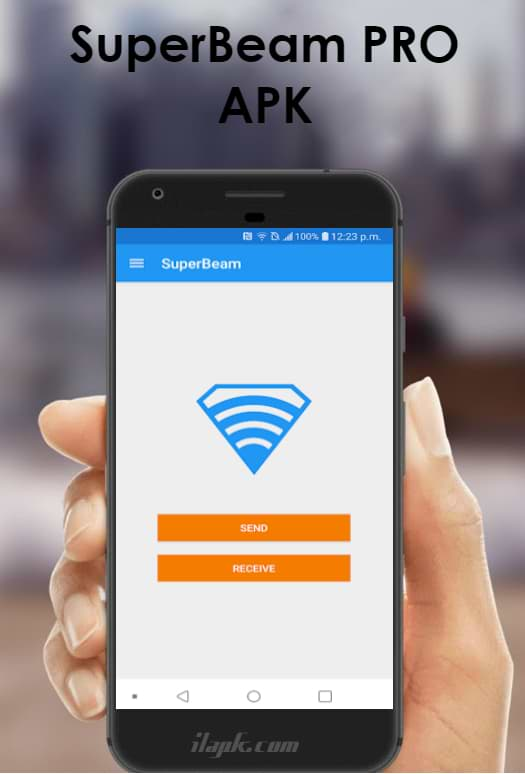 SuperBeam PRO APK 5.0.0 [Fully Unlocked] Download Links
What's new inside v5.0.0
A fresh version of SuperBeam, with a new design as well as an entirely new sharing experience that focuses on security. All transfers are encrypted by default, and the sending device credentials will be verified automatically.
These security features are not compatible with the older versions of SuperBeam unless you decided to use legacy mode on the send screen. So, we encourage you to update all your devices to use the latest version of the app.